Stock Design Frost-Flex Cup Packs
These 16 ounce frosted plastic shatterproof cups are top of the line. Make life easy - grab a few sleeves to have on hand for last minute gifts or your next impromptu get-together. Packaged in sleeves of 10 frosted plastic cups and tied with coordinating ribbon. Top rack dishwasher safe.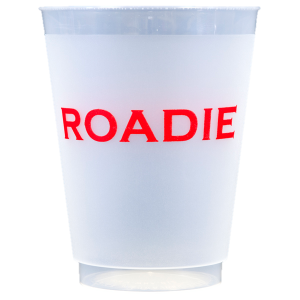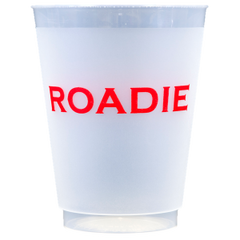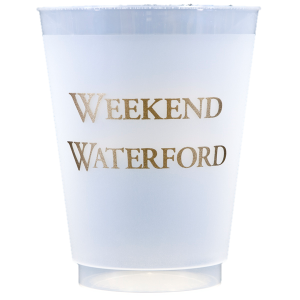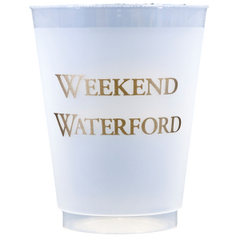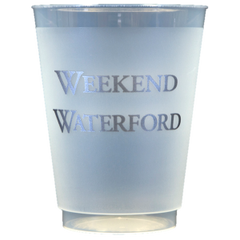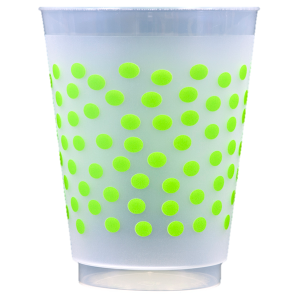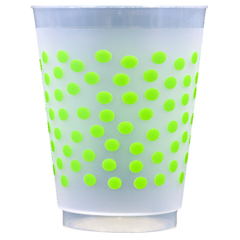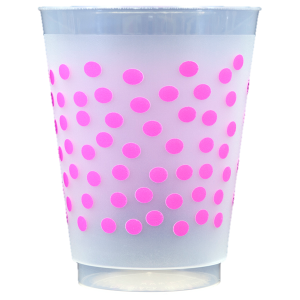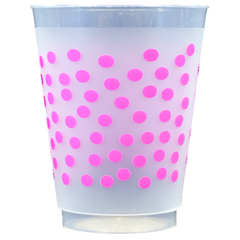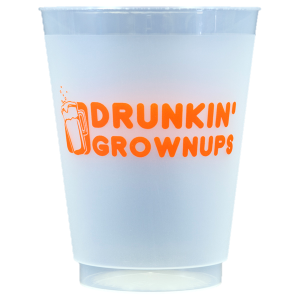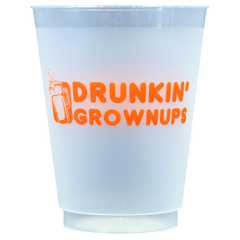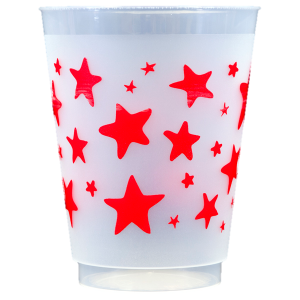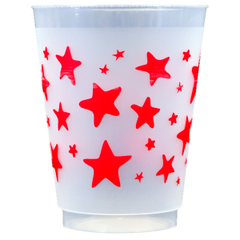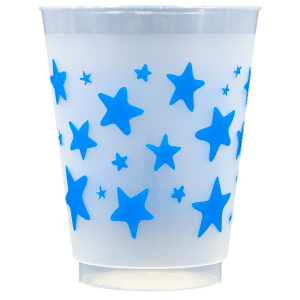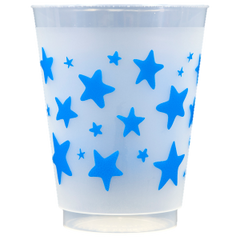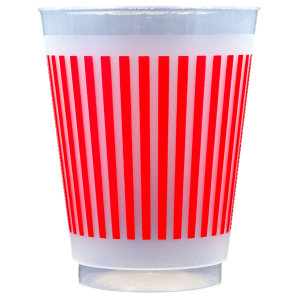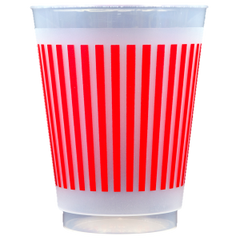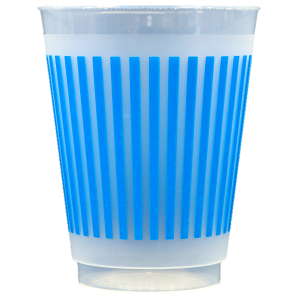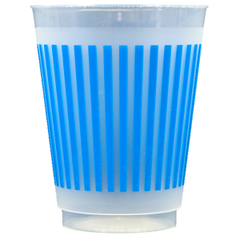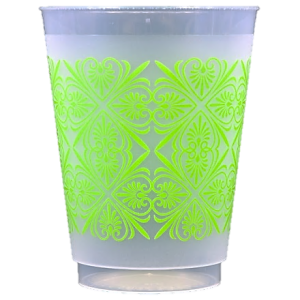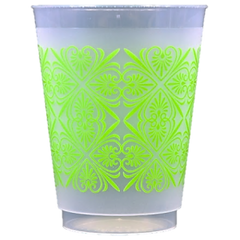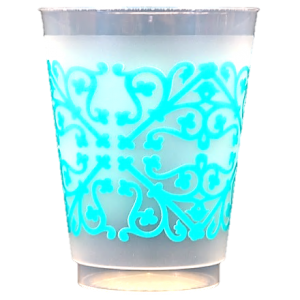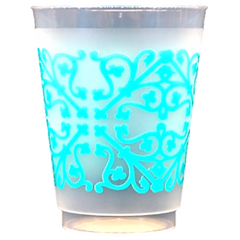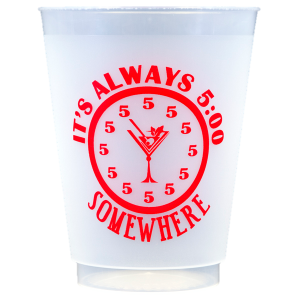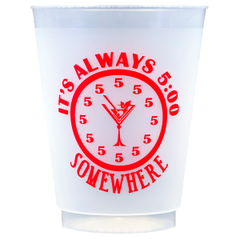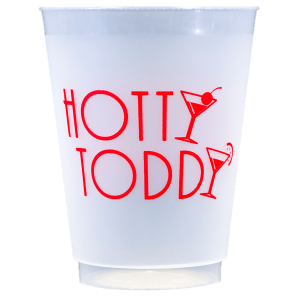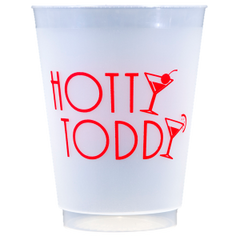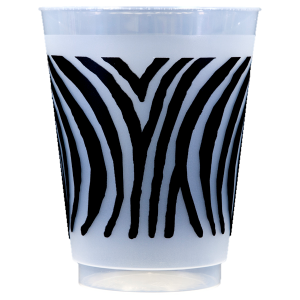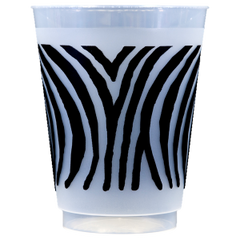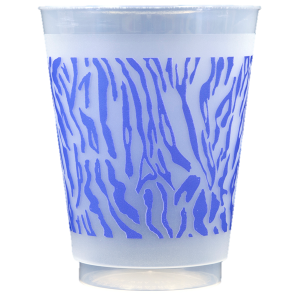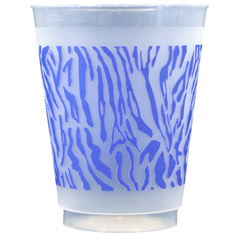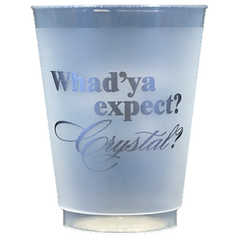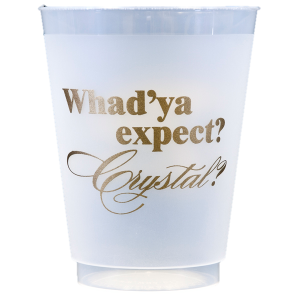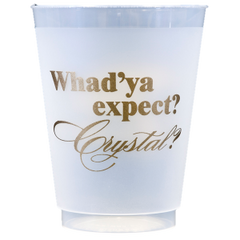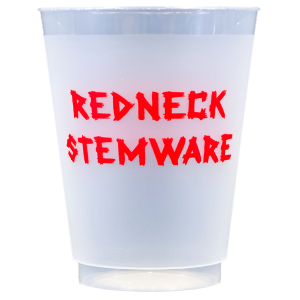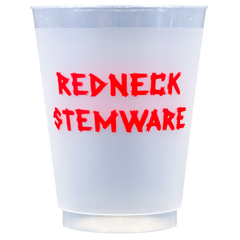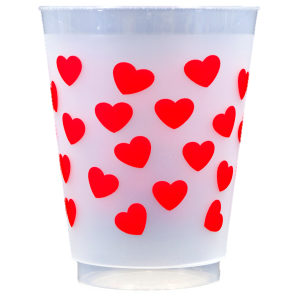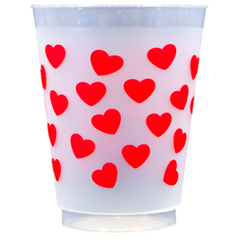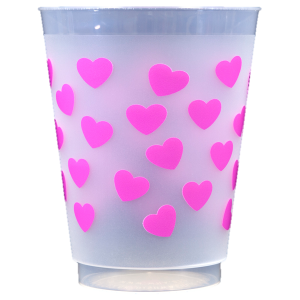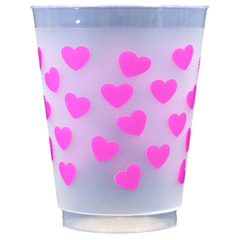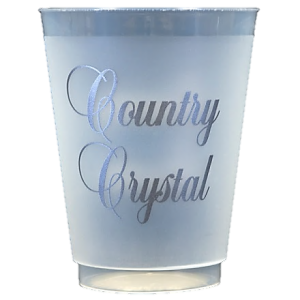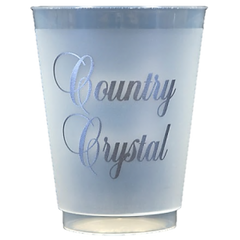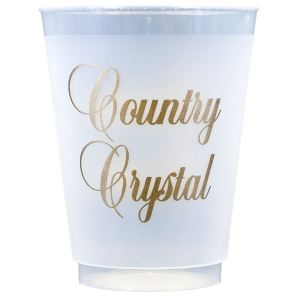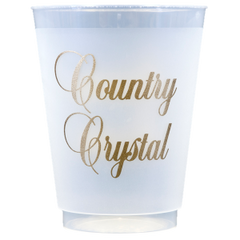 About Our Frosted Plastic (Frost-Flex) Stock Design Cups
A plain frost-flex shatterproof cup doesn't quite compare to one printed with something neat on it. From polka dots, tiger stripes, hearts and ornamental patterns. To clever zippy sayings like "Whad'ya Expect, Crystal?" or something more meaningful. Our stock design frosted plastic stock designs have plenty of cool for you to browse and select. Throwing a cocktail, birthday or retirement party? Hosting a wedding shower? Need it quick and not a whole lot of cups? Our stock designs are just what you're looking for. What's more, the minimum order is a sleeve of just 10 cups. Add some real personality to your guests' drinking vessels. Keep an inventory in your bar to preserve your good tumblers or to use as "go cups". Whatever you need, selecting and ordering your design couldn't be easier. A few clicks and you're done. Very soon, the frosted plastic cup design you chose will arrive beautifully printed and wrapped in a sleeve. We even tie it up with a coordinated ribbon. How's that for service?