Neoprene Collapsible Huggers
Our personalized neoprene huggers are durable and collapsible (collapsible is good). With so many colors and your brilliant idea, getting hugger-perfect is a cakewalk, easy as pie and all that. Order a set of our best-selling custom huggers, ideal for gifts or party favors, any occasion.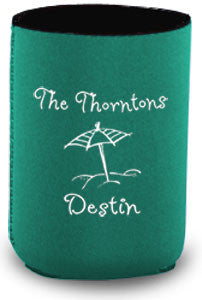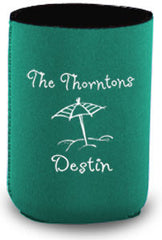 About Our Personalized Neoprene Collapsible Huggers
A custom neoprene collapsible hugger with your brilliant design is wonderful times two. And we have a cornucopia of personalized neoprene collapsible huggers ready for you to customize. Click "Personalize & Buy." You'll be instantly transported to My Limelight Designer, a wonderful thing in itself. This easy-to-use design tool features all sorts of techno wizardry to customize your hugger however you want. Pick your hugger color and ink color. Add text in a variety of cool fonts. There's a huge stock art collection, lots of monograms, and you can upload your own custom art or logo. You can even preview your design on your hugger as you go along, and size and place each element with just a click and drag. Our personalized neoprene collapsible huggers keep any canned beverage to the ideal chill. They fold flat in your pocket or purse to take anywhere. You want options? How about a bazillion different colors and styles (even camo). Once you feel cozy with your personalized hugger design, simply place your order. You'll collapse with joy when your custom-printed huggers arrive. Figuratively speaking, of course.