Soft Plastic Party Cups
Your own monogram or smart-alecky theme custom printed on a soft plastic party cup? It's not only possible, we make it easy. Our personalized soft plastic cups are just the thing for any informal biggie or small to-do on your calendar.
Lids to match.
CUP SIZE TIP: When in doubt, always order up. Ounce size is measured when the cup is filled to the brim without ice. Stated ounces are approximate and not a guarantee of exact volume.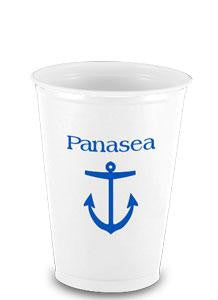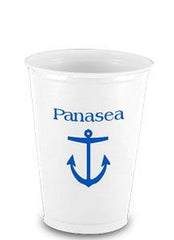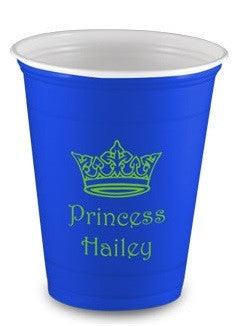 About Our Personalized Soft Plastic Party Cups
It's the cup that inspired a hit country song. Soft plastic party cups cups are synonymous with celebration. From birthday parties and cocktails on the deck, to spontaneous get-togethers that call for gusto. Not only do we have custom red soft plastic party cups cups (we see you, Toby Keith), but also we have other colors so you can easily match your party's aesthetic. We've got your size, too. Including the ever-popular 16 oz, as well as 12 oz and 10 oz soft plastic cups. We even have fancy-ish wine-ready 9 oz soft plastic cups (clear only). All our personalized soft plastic cups custom print beautifully. But first you have to personalize it beautifully, which you can easily do using My Limelight Designer. This neato design tool lets you customize text, choose from our awesome stock art or select a monogram design. Need to upload your own art or logo? You can do that easy peasy. What's more, you can preview your design like it'll look printed on your cup. Click "Personalize & Buy" to add your brilliant design for whatever you have in mind. Even if that's keeping a few in your bar for those don't-need-a-reason festivities that pop up.